Our dedicated couriers are highly qualified in security procedures to insure your records remain an asset to your company. You can depend upon us for confidential record storage, standard to rush delivery, destruction services and more.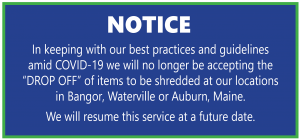 Our professional, highly trained couriers are available and on-call 24/7 to serve your document storage and destruction needs. They will handle, transport, and process your documents in a timely and confidential manner.
Statewide Service
Dedicated File Deliveries
Data Tape Rotations
Professional and Confidential
Our dedicated courier fleet can connect your locations and facilities with our state-of-the-art records retention facilities. Find out how RMC can improve your information life cycle management by contacting us today for rates and scheduling.