Healthcare facilities, institutions and large and small businesses in Maine and New Hampshire rely on Records Management Center to help their organizations transition smoothly from paper to electronic records. It's fast, accurate, and hassle-free.

RMC offers full service scanning and digital imaging programs, converting documents on paper, microfiche, microfilm, photographs, or nearly any other physical medium to digital files – thousands and thousands of documents on a single database.
Scan on Demand – Store hard files with us and when a file is requested, we will scan the file and send a digital copy electronically.
Daily Imaging (Day Forward Scanning) – Send us files daily to image and we will send you digital files electronically. Our state-wide couriers can handle the pick-up and delivery as well!
Archive Imaging – Mountains of files and records from years past? We can convert it all to a thumb drive that fits in your hand. We can process large paper to digital conversion projects of all sizes from 100 sheets of paper to 10 million!
Electronic Medical Record (EMR) Conversion – We can help by assisting your team or by providing full-service medical record / patient file scanning at our facility, whether for backlogged files or new patient visits.
OCR – Optical Character Recognition – Makes words and characters within a digital file searchable.
Over-sized Documents – Ability to image documents up to 42″ wide – maps, blueprints, etc.
Customizable Filename Structure – We can name and structure your digital files to fit your systems.
Electronic File Transfer – We can deliver data on CDs, hard drives, and electronically: secure FTP, VPN, secure email.
ClientWeb Secure Online Web Portal – Access your inventory and digital copies of your files through the web. Secure access, instant accessibility, available 24/7.
FREE 90-day Storage – After data delivery, we will store physical files for 90 days so you have time to review our work. Free peace of mind. After 90 days, we can either put the hard files in permanent storage or offer certified destruction.
Electronic File Back-up – You have the option to keep a copy of your digital data in our secure vault in the event that the original data is lost, corrupted, or destroyed by an unforeseen disaster.
Some of the benefits of Scanning and Imaging services include:
Improved business processes through faster access to and retrieval of information.
Better-informed decisions through quicker access to the right information.
Better service delivery because relevant information can be located easily.
Less staff time spent looking for information. There are fewer information silos.
Mitigation of business and reputation risk and improved business continuity.
Cost savings from less creation, storage, retrieval and handling of paper records.
Leverage RMC's scanning experts, processes and infrastructure to convert physical documents taking up valuable space to digital through our imaging center.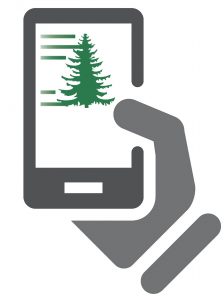 SUBMIT AN ONLINE QUOTE REQUEST or call our office at 207-990-4636
Bangor & Auburn, Maine