Sustainability and Recycling Facts:
It takes 12 trees to make one ton of paper. Records Management Center / Shredding On Site shreds and recycles nearly 15 tons of our clients' paper products every day.
Through shredding and recycling paper for our customers, in the past 12 months we've saved over…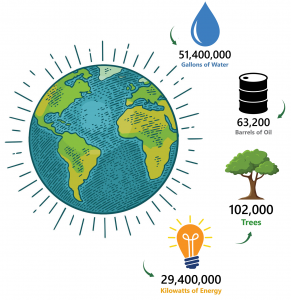 Our on-site and off-site shredding programs are an easy way to help your organization

go green!
Please CONTACT US for more details!